HOW TO MAKE YOUR DOG HAPPY?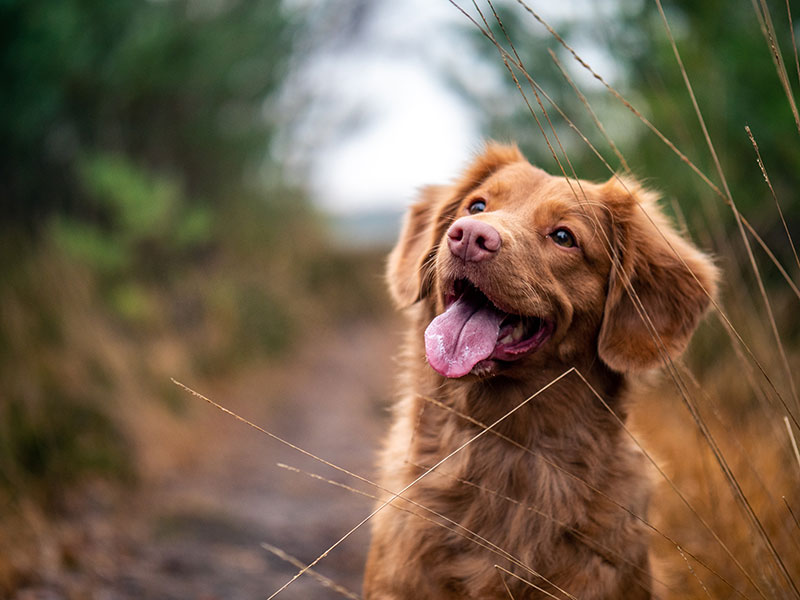 Nearly 50% of people have a pet, but do we really know how to make our companions as happy as they make us?
Adopting a dog involves great responsibilities, especially that of making him happy. A happy dog ​​can be recognized by his dynamism, his keen eye, his silky coat and the love he has for you, but how to keep this happiness all his life? Providing him with shelter, regular affection, food and a minimum of activities are the basis for your pet to thrive. Today I'm giving you 10 tips to make your dog happy.
1- Give your dog a routine
Although routine is synonymous with boredom for us, for the majority of dogs, it is necessary for their balance to have relatively framed days. This involves more or less fixed schedules for meals, outings and bedtime.
Dogs are indeed sensitive to changes in their daily life. Having benchmarks in time allows them to feel certain security.
2- Offer a varied and adapted diet
It goes without saying that it is essential to offer an adapted and quality food to your animal. I have written many articles on animal nutrition. Today we have a wide choice of dog food, ranging from organic food to dishes that we can prepare ourselves.
By providing your animal with a varied and high-quality diet, you will give it a better chance of being in good health, of having a silky coat and strong teeth, for example. Indulge yourself by offering her a few treats every now and then, but don't overdo it either. It is also important to feed your animal at relatively fixed times and at the end of the day to give it time to digest well and thus avoid a possible upset of its stomach.
3- Do activities with your dog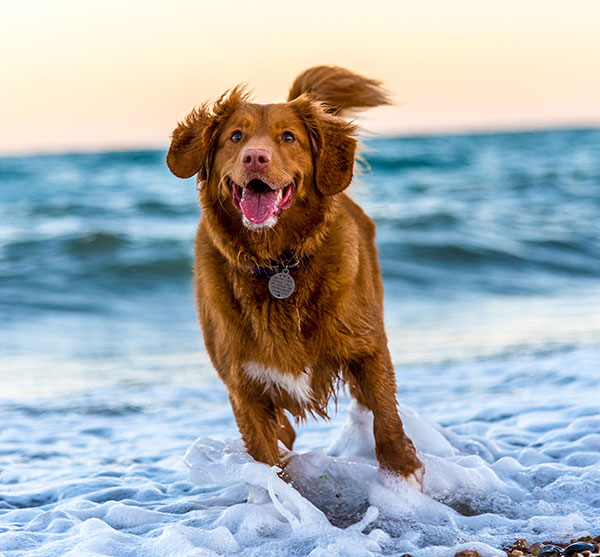 A happy dog ​​is a dog in good physical condition, who moves and likes to exercise. Regular activities are essential to the well-being of your dog. The activities can be varied: long walks at least once or twice a week in nature, indoor and outdoor play sessions …
Favour walks in the countryside, in the forests, at the sea, to change from your usual environment and let it let off steam. Make him run, play with him, reward him, it will also allow you to spend pleasant moments in his company and strengthen your bonds with the animal.
4- Give gifts to your dog
And yes, dogs love gifts too! Make him happy from time to time by offering him a few small gifts: toys (adapted to the animal), treats, a new blanket, a new basket… There is no shortage of ideas to please his animal .
You can also opt for a subscription to a dog box like the Woufbox for example. Each month your pet will be able to receive a new box with lots of surprises (treats, toys, accessories, care products), no doubt that he will be impatiently awaiting his new gifts.
5- Give your dog a space of his own
All animals need to have a dedicated space in the house . This allows him to feel comfortable and secure in his home. The ideal is therefore to install his basket away from traffic areas so that he can rest in peace and be quiet when he feels the need.
You also need to adapt your dog's bed . Some people will like the use of a transport cage more than a basket, giving them an added sense of security. The basket should also be suitable for the size of the dog and not be too small.
6- Be present for your dog
Your dog needs attention , so it's important to give him time throughout his life. A dog is not a soft toy that you stroke at the beginning before getting tired of it and abandoning it.
Your pet needs affection, he feels complex emotions and will need to be taken care of. Small caresses, compliments, hugs, encouragement, thanks are simple gestures and words that will be enough to fill your dog with happiness .
7- educate your dog throughout his life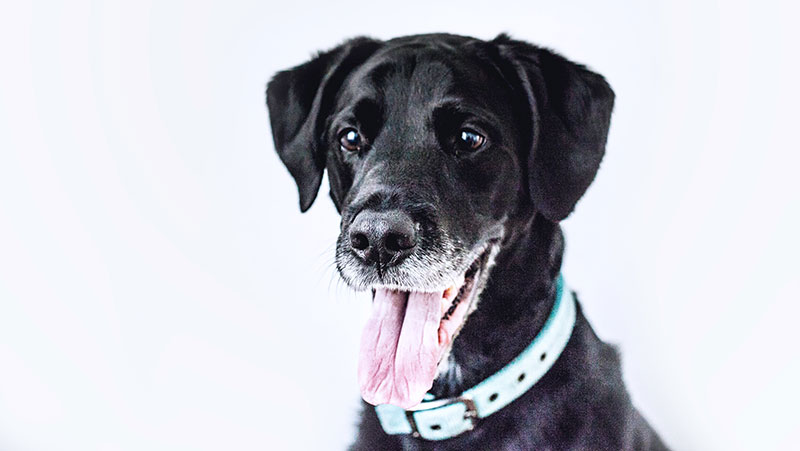 The education of a dog is done throughout a life and not only when it is still a puppy. Even if your pet has been educated very well from an early age, a few reminders of good behavior are always good to give.
It is known, dogs like to constantly learn new things, it stimulates them intellectually. In addition, learning is done regularly through play, which allows you to combine several activities at the same time and have a good time with your dog.
8- Understand your dog
While there are some truths to know about dogs, it's good to remember that everyone has their own unique personality and therefore their own unique desires and needs. Some dogs will need constant exercise, while others will more enjoy their quiet day at home in their basket or on the couch (much like us humans).
Dogs communicate in their own way and always manage to make themselves understood. It is therefore necessary to learn to know how to read the behavior of his doggie to understand his needs, his states of mind, his fears, his desires … without going too much into anthropomorphism either.
9- Socialize your dog
The dog is basically a social animal that likes to be in contact with humans but also with its congeners of the same species. Real relationships can be formed between several dogs and even between dogs and cats.
Your companion will be happy to be able to play and play the crazy with friends in the park or on the beach for example. You should not be afraid of the first contacts between dogs , and let them act according to their instincts. However, if you know your animal well and know a very dominant character for him, it will be up to you to take some precautions and teach him to accept the other. In any case, your pet will be happy to have friends and to be able to meet them again from time to time.
10- love your dog like a member of the family
Your dog is meant to be a full member of the family and you should respect him as such. Happy dogs are those who live in a loving, affectionate and respectful environment. Remember your place and hers in the hierarchy, but don't forget to show her all your love.
Your dog has the ability to sense some of your emotions and will quickly understand if you are annoyed, angry, or grateful. He will also feel the love you have for him and will know how to return it to you a hundredfold.